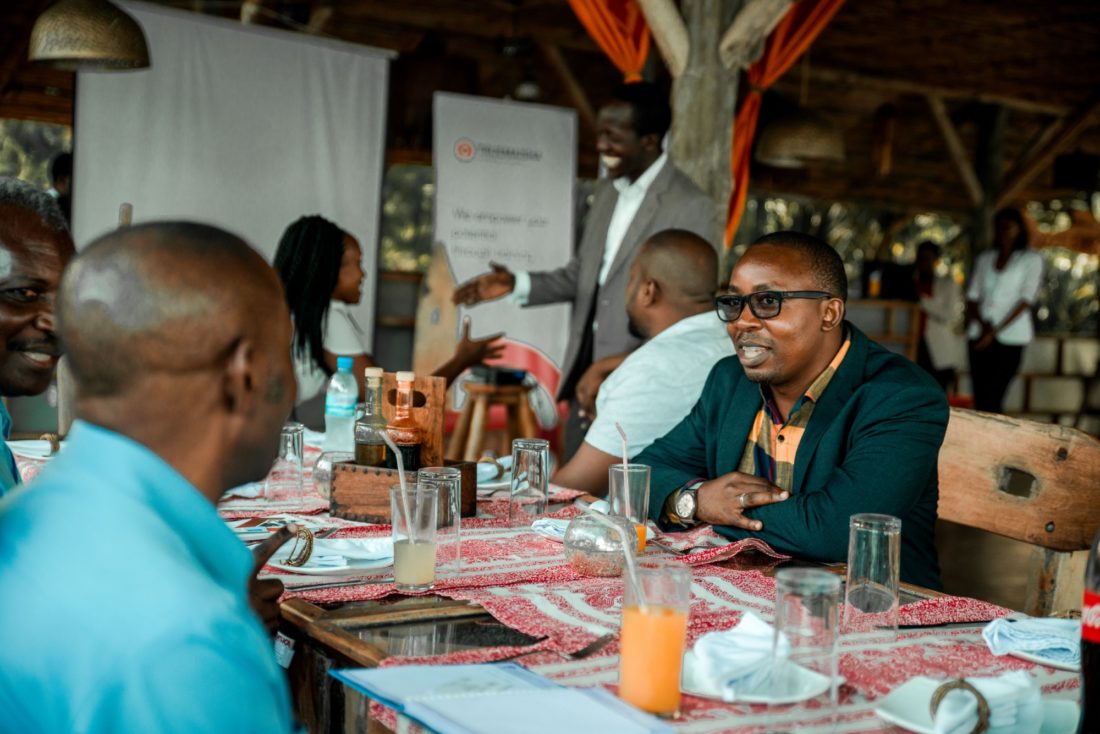 Corporate Management: Its complexity and opportunities
Corporate Management is complex; don't let anyone tell you it's not.
It's evident that management is inherently challenging and so far the problem has had a consequence at the production level. Worker frustration is something that is high in Tanzania even though we lack data to weigh the extent of the problem but in America according to Gallup study it was found that employee disengagement rates are as high as 70% with annual lost productivity over $450 billion, something has to be done to save companies from high cost of production as a result of management complexity. Fortunately, there are many sources for managers and leaders to turn to when sticky situations arise: your own superior/leader (ideally), a trusted mentor (if you're lucky enough to have one), from other managers (probably veteran managers you respect), or your own Human Resources operation departments. Workers satisfaction is a huge part of any manager and Good managers who have stayed long with experience in most case have so much to share and are willing to help others who seek their counsel.
Let us learn from the Dubai experience, Dubai Airports offers one of the best real examples to managers and leaders need for collaboration as a means to enhance customer experience throughout. Dubai Airport as being the World's busiest airport with passenger traffic that grew to almost 66.5 million in 2013, a 15% rise on the previous year, recognized the need to cross-collaborate as the only way to achieve their vision of becoming the world's leading airport company. But they knew they couldn't make a meaningful change in their culture alone. To change customers' real experience of Dubai Airports, they needed to engage their vendors and partners as well. Dubai then offered customer service program that was rolled out to all the stakeholders serving the airport and in return, it has helped to provide consistency in customer experience throughout meaning regardless of who you meet at Dubai Airports — a police officer, a cleaner, an immigration officer… you should have the same positive customer experience. Collaborating with our stakeholder leaders has made this possible.
TrueMaisha Training Company wants to create and spark the kind of thinking and innovation similarly to that of the Case of Dubai Airport. What TrueMaisha aim to do is to spark conversation and collaboration at higher level between the managers of different companies to come together and discuss different ways to tackle business challenges here in Tanzania with belief that through solving some of the most pressing business challenge customer service will gradually develop and at the same cut cost for production and increase net profit received of which at the end it will provide for industrialization in Tanzania.
Mitigation
TrueMaisha has created TrueMaisha Managers Gala event, which is a corporate business event that brings together corporate managers and leaders to connect, learn and forge collaborations/ partnerships with other complementary stakeholders while pushing forward agendas that will improve business sector in Tanzania, hence grow national economy, their businesses and offer better services to their clients. And apart from networking, TrueMaisha Managers Gala is a business to Business (B2B) marketing hub. Creating reliable opportunities for businesses to collaborate and share resources to cut cost and market their products and services to other businesses.
The objectives that we would like to achieve creating this event for the Tanzania private sector/business leaders are:
Empowerment: Corporate managers get a potential of learning from their peers and successful business leader's experience of work. We do believe that a very crucial part of empowerment is in collaborative leadership cases the goals may be different due to the sectors and industries they represent — leaders may have different positions, but yet common ground can be almost always be found at the level of interests, experience and challenges these leaders face.
Share resources and risks: For leaders and managers who on a daily basis most of their work is around solving problems, avoiding risk to best use their resources. The event is a perfect space for them to share some of the high-level challenges that can be solved with sectoral collaboration and partners with an organization who also face similar challenges.
Build sustainable business partnerships: Through organizing events regularly and provision on the innovative mechanism to spark conversation between leaders we hope the formed partnership between business stakeholders in the value chain prompts your business/organization sustainable growth.
Promote conducive business environment: The main goal for our event is to create spaces where business leaders meet and grow and for us, this event will leave and always continue to see this goal achieved.
Sourcing new business opportunities: Through the meeting, we hope business can be able to discuss and realize some of the gaps that need exploitation and through that we believe new business opportunities will rise.
One of the most exciting parts of the TrueMaisha Managers Gala journey is that while it is purpose-driven (there are clear goals and objectives in mind to achieve along the way), the end is unwritten: we never know where this event and efforts to support the government on its mission to foster Industrialization may take us. One door opens another possibility and one creative venture prequels another.