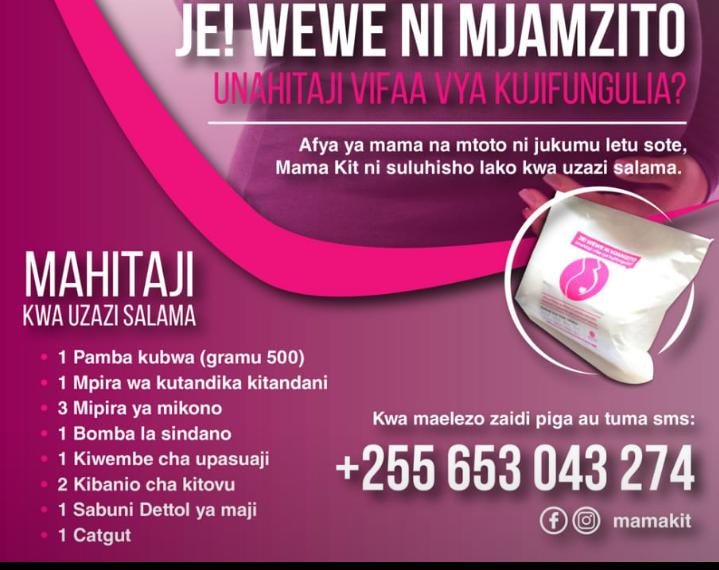 Let us heal the World and make it a better place for all of us
The opening
Hi there champion, I greet you with love from the comfort of my sitting room since we are all doing our best to protect ourselves and our loved ones from the deadly COVID-19 outbreak. In Tanzania up to Sunday the 28th of March we had a report of 13(And maybe less/more depending on when you are reading this article) infected in my country Tanzania.
Well, I am not writing to inform you of all that you already know or to make you sad, nope my friend this is article is to remind ourselves of the power each of us has and also just to claim the power back from all news that of recent has been of no other than Coronavirus or COVID-19. But before I dig deep to the message kindly allow me to remind us all to continue protecting ourselves and our loved ones through following these guidelines provided by the World Health Organization (WHO)
My humble call to us all
The changing times we are facing now is demanding for a different version of our attention, caring and action. I love these lyrics "Heal the world make it a better place for you and for me and the entire human race, there are people dying if you care enough for the living make a better place for you and for me" from the Song Heal the World. This song reminds us of how precious our mother Earth is and all that is within it, with the inclusion of us humans and the task we have been given to make this place a better place. And with this pandemic I believe it is upon us to solve the problem, well I know we can and I believe we will solve and this will be a memory too. And as we call upon all of us to take charge by either protecting ourselves or by being front in making sure we do not spread the disease so we assist our doctors on the line(May the Lord God bless them all for all their amazing work) and our leaders who are constantly try to make decision for the benefit of us all. I cannot stop thinking about Social Entrepreneurs and how they can stand up and play their role in helping humanity get through this pandemic.
"What business entrepreneurs are to the economy, social entrepreneurs are to social change. They are the driven, creative individuals who question the status quo, exploit new opportunities, refuse to give up — and remake the world for the better." ~ David Bornstein
Social Entrepreneurs always rise with increasing social challenges
You might be asking yourself but this is bigger for a person to solve, well I beg to differ and I would love to share two people who have changed history providing solution to challenges that at their time might have been seen to be challenging as well to provide us with a better World today. When you look for inspiration on how different social entrepreneurs at a different point in time rose to shake and change history, there are a couple that I would like to share and I hope from these iconics (That which I love to call them) Social Entrepreneurs, young and motivated change makers can pursue Social Entrepreneurship and help to provide the solution in this time; Of course I can not share their whole stories here but I can wrap them up for you to give you a short intro, but you can always look them up to learn even further.
First, we meet Florence Nightingale doubled "Lady with the Lamp" who is highly noticeable for her work during the Crimean ware where she was able to change hospital practices completely and establish the framework and practices of professional nursing through her uncommon determination and meticulous attention to detail, even in the face of fierce opposition from experts and authorities. She also was able to build the professional school for nurses and she revolutionized hospital construction.
Then we meet Prof. Mohammed Yunus who is a Nobel prize receiver and one of the greatest Social Entrepreneurs in the World. He became prominent in the 1970s when Bangladesh was seeking independence from Pakistan. At the time he was an enthusiastic supporter of the independence movement, later in 1974 after a devastating famine, he started to be involved in developing programs to help poverty relief. As he was researching rural poverty he discovered many poor labourers and especially women had no access to a bank loan. He then decided to lend women his own money, an action that led to the formation of Janata Bank in 1976 and after its success, it was renamed to Grameen Bank in 1983. Grameen bank marked the creation of Microcredit and microfinance thanks to the efforts and work done by Muhammad during the challenging and difficult times in Bangladesh.
These two examples of Social entrepreneurs who grew up during some of the worst challenges to have ever occurred proves that we can rise above the challenges we are experiencing at the moment if we choose to be bold and have self-belief. I think wherever you are, even how small your innovation is at this current time your idea is very crucial and we need you to stand and start that social enterprise.
Social Entrepreneurs on the rise today from Tanzania….
In Tanzania, we have many Social Entrepreneurs (We still need to discover a majority of Social entrepreneurs in Tanzania though) that are doing different change-making activities tackling some major challenges. something in these difficult times or they have a product that could be highly useful in this particular time and may save you and help you deal with these difficult times.
Lucy Chuwa is leading Mama Kit, a social enterprise that provides best practice guide on the clean and safe child delivery especially in low resources settings in Tanzania. She believes that, if all women had access to health education, basic delivery equipment and midwife during pregnancy and childbirth one million lives would be saved. Hence she is serving women for hyper-local communities to have access to delivery kit, termed "Mama kit" which consists of; a one-meter piece of plastic sheet for the pregnant woman to lie on during labour and delivery, four pairs of surgical gloves; a bottle of disinfectant/soap for washing hands, a roll of cotton wool for cleaning the vulva, a new surgical blade for cutting the cord, two pieces for cord ties and 1 injection syringe. This kit contributes to the fight against HIV by reducing the exposure of women and service providers to HIV during delivery, sepsis for the mothers and the risk of eye infection and tetanus infection of new-born by ensuring the use of clean surface and tools for cutting and tying the cord. All this done to make sure that there is the safe delivery of the baby and the pregnant mother is safe too. Mama Kit has been able to provide kits to 5000 women from hyper-local communities to date.
We also meet Jacquiline Kayombo, she heads a company by the name Used Items Tz, which does help people from low and mid-income earners improve their living conditions and eradicate poverty through buying and selling of second-hand home appliances, electronics and furniture. She spotted and observed the increase of economic hardship to most Tanzanians in the last 4 years and decided to create a social business out of it. She does the exchange of business from people with more products but lacks finance resources to people that have finance resource and require various appliances. This is a very ambiguous and tough challenge but Jacqueline and her team have immersed themselves to provide services to low and mid-income earners. So far she has been able to reach over 10,000 customers exchanging over 5000 products.
Agriculture is the backbone of Tanzania economic developing activities employing over 70% of the adults in Tanzania. Placidius Rwechungura started Agripoa to support the great work done by farmers and pastoralists through the changing of climate in our country Tanzania through his Mobile App called Agripoa, a Climate Smart Agriculture and data-driven Farm Management System that lets farmers manage their farms by making right decisions at the right time. The Agripoa takes into consideration the development of Artificial Intelligence and uses the available knowledge to provide training through videos, text and audio, it provides the farmer with a farm data management, Weather Detection and prediction, it also links farmers with Financial Institutions for Credit, allow farmers to chat with the BOT and Farm experts for knowledge base and links farmers with direct markets. It is a tough task that Agripoa embarks but because of future possibilities Placidius and the team keeps on pushing and learn with every challenge.
Work that is already done by some "larger Social Entrepreneurs" in Tanzania
Social entrepreneurs are driven by the challenges that our World faces and to them the bigger the challenge even better. In Tanzania, we also have some "larger social entrepreneurs"(I call them larger because they have been here longer and they reach a wider audience) that have embarked themselves to help the majority of Tanzania during this outbreak of Corona. I have only been able to share few but I believe there are greater Social entrepreneurs out there doing even better things for our nation and the continent of Africa.
ShuleDirect is creating local digital educational content for the students in secondary school that is being delivered via web and mobile platforms for learners in Tanzania. In the time when schools have been closed, ShuleDirect has produced mid-term examination tests that can be taken by any secondary students from form I-IV.
Ubongo kids, leverage the power of entertainment, the reach of mass media, and the connectivity of mobile devices, to deliver effectively, localized learning to African families at low cost & massive scale. During these times when schools are closed, Ubongo has developed content for kids in primary schools.
Of course I could not touch all the Social Enterprise I know from Tanzania and it doesn't that they are less better, the space could not fit all and the few for now represents the many that could not fit the space. These are Social entrepreneurs big or small that are out there smashing and creating social change for the best of all of us. As I have shown some social entrepreneurs work is on the rise and are still working and they need our support in these CORONA times, actually all Social Entrepreneurs needs all of our possible support. And I have shown also some even bigger and greater social entrepreneurs who are also making a specific program for this particular period in our lives. All I am trying to share with you is the fact that Social Entrepreneurs are standing up to help and provide assistance for what we are going through, and I am asking you if you are reading? What are you waiting for? Launch that social enterprise because we need it the most now.
If you would like to know more Social entrepreneurs that are on the rise, kindly visit these sites:
You can visit TUJENGE Tanzania Innovation Challenge
You can watch Social Entrepreneurs pitch to potential investors via NIPE DILI online show
You can follow Sahara Accelerator's website to view some of the projects done and winners/accelerated start ups to view some social enterprise.
Adrian writes for TrueMaisha Training company and for their mission of advocating for Social Entrepreneurship in Tanzania through their program TASEF. Writes to him directly through adrian.nzamba@truemaisha.co.tz